NOMINATE NOW for a 2020 ASTech Award!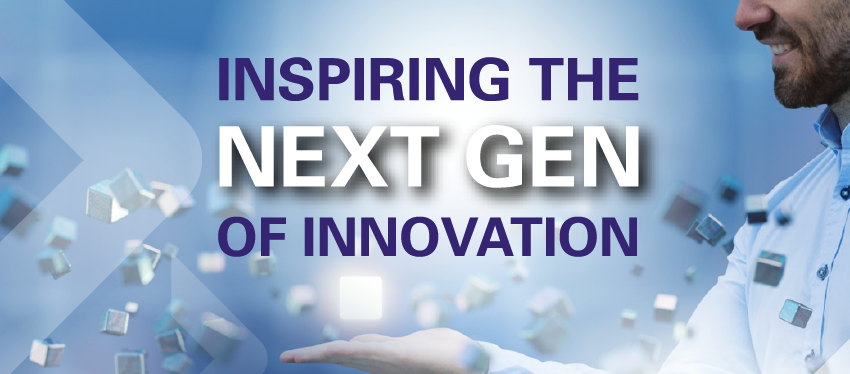 Do you know an individual, team or company inspiring innovation in Alberta, paving the way for leaders of tomorrow or developing amazing products or research? Bring their work to the forefront of Alberta's innovation community and help them receive the recognition their hard work deserves. NOMINATE them for a 2020 ASTech Award!
NEW for 2020 - We have updated our award categories to be more reflective of the outstanding innovation and research in Alberta today. In addition, the submission form is more streamlined allowing for a more straightforward nomination process.
What's the process?
Complete the form by hitting CREATE YOUR ACCOUNT. You will be prompted to create an account where you can continue to save your drafts.
Choose the award - the award criteria is outlined below and within each award category. To be successful, the nomination MUST draw a parallel between the specific Award criteria and the accomplishments of the nominee. This is the heart of the nomination: be sure to completely and thoroughly answer all sections.
Please ensure you save a draft. You will be asked to create an account and then you can continue to sign in and work on your nomination.
All nominees must sign the attestation letter which is available for upload within the nomination form.
Compile 2-3 letters of support - These letters should be written by an external highly credible individual (not the nominee). It is recommended that a letter of support include the following: Support both the person and the company being nominated with fact-based information beyond mere opinion; Illustrate examples of achievement: successful partnerships, operational wins, bold leadership and community support; draw attention to important milestones; and be genuine and heart-felt.
New this year - Option to upload one video of no more than 3 minutes which helps validate your work and its significance. This could be a phone-shot video describing your achievement, a media interview, an award video or any other supporting piece. If your video exceeds 3 minutes, it will be disqualified, and the judges will not take it into consideration.
New this year - Option to upload up to 2 documents (maximum 3 pages each) to help make your case. This could be news articles, marketing materials, interviews or other documents which validate the importance of your work and supplement your written nomination.
Once all questions and supporting documents have be included, hit the NOMINATE TODAY button. You will receive an automatic confirmation that the nomination has been received. Deadline for nominations is MAY 31, 2020.
There are 8 award categories.
Core Awards:
Researcher of the Year - This award honours leadership and significant contributions to science, engineering, mathematics or technology (STEM) research, innovation or breakthrough by an individual or team.
Outstanding Achievement in Applied Technology sponsored by SAIT - This award is honouring leadership and significant contribution by an individual or team through the discovery, application and/or implementation of technology products or processes.
Outstanding Women in STEM - This award honours leadership and significant contribution to a science, engineering or mathematics (STEM) innovation or breakthrough through research or entrepreneurial activity by an individual female or team.
Emerging Change Makers - This award honours leadership potential in science, technology, engineering and math teaching, research, entrepreneurship or a technology-based business. Nominees must be under the age of 40 and exemplify qualities which are expected to make him/her a future leader in Alberta's innovation community.
Sector Awards:
Outstanding Achievement in Agricultural Innovation - This award honours the successful development and/or commercialization of novel technology or process with significant benefit within the agricultural and food industry. Nominees can be either an individual, team, or organization.
Outstanding Achievement in Energy and Environmental Innovation sponsored by Syncrude Canada Ltd. - This award honours work leading to innovations in the energy sector that advance the science or technology and have a positive environmental impact. Nominees can be either an individual or team working in academia, industry, or government.
Outstanding Achievement in Digital Innovation sponsored by TELUS - This award honours development and/or commercialization of a novel product or application of digital innovation. This product or app must demonstrate a substantial increase in the overall efficiency and operational improvement in its market sector. Nominees can be either an individual, team, or organization.
Pinnacle Award:
Innovator of the Year - This is an award open to an individual who has demonstrated outstanding leadership in the innovation ecosystem by leveraging new thinking, new solutions and a new path to create global impact in a science or technology-driven sector.
Please note, a nomination for the same individual or team describing the same achievement may stand for nomination a maximum of two consecutive years. In the third year, either:
the individual/group must take one year off prior to re-nomination for the same achievement; OR
the individual/group must demonstrate a significantly different or new achievement.
If your nomination was submitted in 2018 and 2019, and you are considering submitting this year, please email nominations@astech.ca to confirm eligibility this year.
Need a few tips on how to prepare for a successful nomination?